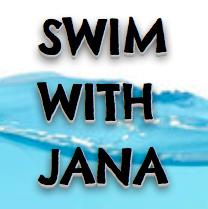 Hi guys, today I'm back with the latest update on how my summer has been going since the last time I wrote!
First I would like to start this off by saying that this has definitely been one of my best summers yet, no question about it!
Usually all I would be doing when it comes to Summer Break is be too engrossed in my phone, which stops me from wanting to do barely anything. This summer has taken a completely different direction though, please read on to see!
At the beginning of our three-month vacation off of school, I had a realization that nothing was going to change if I didn't hurry up, and do something about it. So what did I do you may ask?
I DECIDED TO START TAKING SWIMMING LESSONS!!!
Believe it or not, that is what's made a huge impact, and at the same time it's made this summer more fun, interesting, and just all in all, a lot better than my previous ones!
I take these every Monday, and Thursday down at the clubhouse where I live with a lady who is an Olympic swimmer, and once qualified for the 100, 200, and 400M which I think is amazing!
I thought this would be a good idea for me for many different reasons, but the main one is obviously to learn how to swim. Before this, I always had to wear some kind of swimming aid whilst in the water, whether that was a life vest, or armbands. I didn't need much support at all, just something to keep me above the water. I could stand in the shallow end of the pool before starting the lessons, but I just wasn't confident enough to actually swim. Besides me doing this mainly for safety reasons, I also did it for fun.
My lessons are only 30 minutes each, but my lesson Instructer Jana always packs so much into such a short timespan. Jana has adapted the lessons to my needs, and some of the key things that I'm focusing on right now are: Backstroke, (Which is not my favorite at all) Alternating my arms, (Which I think is pretty hard, but it also feels good at the same time. Shockingly my instructor says it's my best stroke, and the one I'm fastest with) Breast stroke, (which I find is the one that gives me the best workout) Kicking using a thin noodle but with no arms, (this particular one can sometimes be frustrating because I forget that I can't use my arms) Frog hops, (which means that I have to put my head under the water, blow the air out, and jump back up. This one I actually find kind of fun) I am also concentrating on a lot more things, but here are a few of them.
With only a few lessons, I am now able to swim with the help of a Noodle! I never thought I would say this, but every day that I swim is just another day that I feel more, and more confident in myself!